Regular price
Sale price
$81.70 USD
Unit price
per
Sale
Sold out
Epic Washing Soda
Give your laundry and cleaning a boost! 

Detox Your Laundry & Home
∙Increase Cleaning Power
∙Naturally Neutralize & Deodorize
∙Brightes & Whiten Fabrics + Surfaces + More!
∙Free From Harsh Chemicals. 1 Simple Ingredient.


Uses
Laundry ∙ Tiles ∙ Sinks  ∙ Bathrooms ∙ Stainless Steel ∙ Refrigerators ∙ Pots ∙ Pans ∙ Cutting Board Residue ∙ Remove Hard Water Stains ∙ Toilets ∙ Washing Shower Curtains ∙ Spot Treating Carpet Stains ∙  Wine Stains ∙ Trashcans  ∙ Restore Silverware and Silver Jewelry  ∙   Grill Cleaner ∙ Blind Cleaner ∙ Over Cleaner ∙ Range Hood Degreasing
Instructions

For Laundry
Use this in addition to the laundry detergent. Add around a 1/2 cup to the machine and wash according to garment directions.

Presoak Laundry
Fill a basin with 1 gallon of water and 2 TBSP of washing soda. Let soak overnight. Then follow the directions above.
Do Not use on wool, wilk, leather or dry clean only garments.

Cleaning
To clean surfaces, tiles, sinks, bathrooms, stainless steel, refrigerators, etc. Dissolve 1/2 cup of Epic Washing Soda into 1 gallon of warm water. Be sure to wear cleaning gloves when handling solution.
To clean stuck on food from pots, pans or surfaces. Scatter Epic Washing Soda on area and then scrub with a wet cloth. Wipe surface until area is clean and no residue is left behind.
Close The Loop Program™

Earn credits towards your next order when you ship back your Rustic StrengthTM container. For us to sanitize, refill and reuse!

• Credits for returning Rustic Strength™ packaging


• $40.00 credit for every 30 Gallon or 55 Gallon Drum 

( When you have 8 drums saved up, you can choose either credits or having us pay to pick up from you — if you choose us to pick up, just reach out to 

customercare@rusticstrength.com when you have 8. )

• $8.00 credit for every ECO-Jug

• $6.00 credit for every 5-gallon bucket

• $4.00 credit for every 2.5-gallon

 bag and 5-gallon cubetainer (box, bladder, and/or white cap)

• $2.00 credit for every plastic 1-gallon bottle

 

Return Instructions
The easiest way to return items is to use PirateShip.com
• create a Pirate Ship account
• place items in a box - (write down the dimensions of the box)
• weight your item(s)
• address to return items-
     Rustic Strength
     403 N Oak Ave
     Mansfield, MO 65704
• create label
• place on the box and drop it at the USPS store.
Share
View full details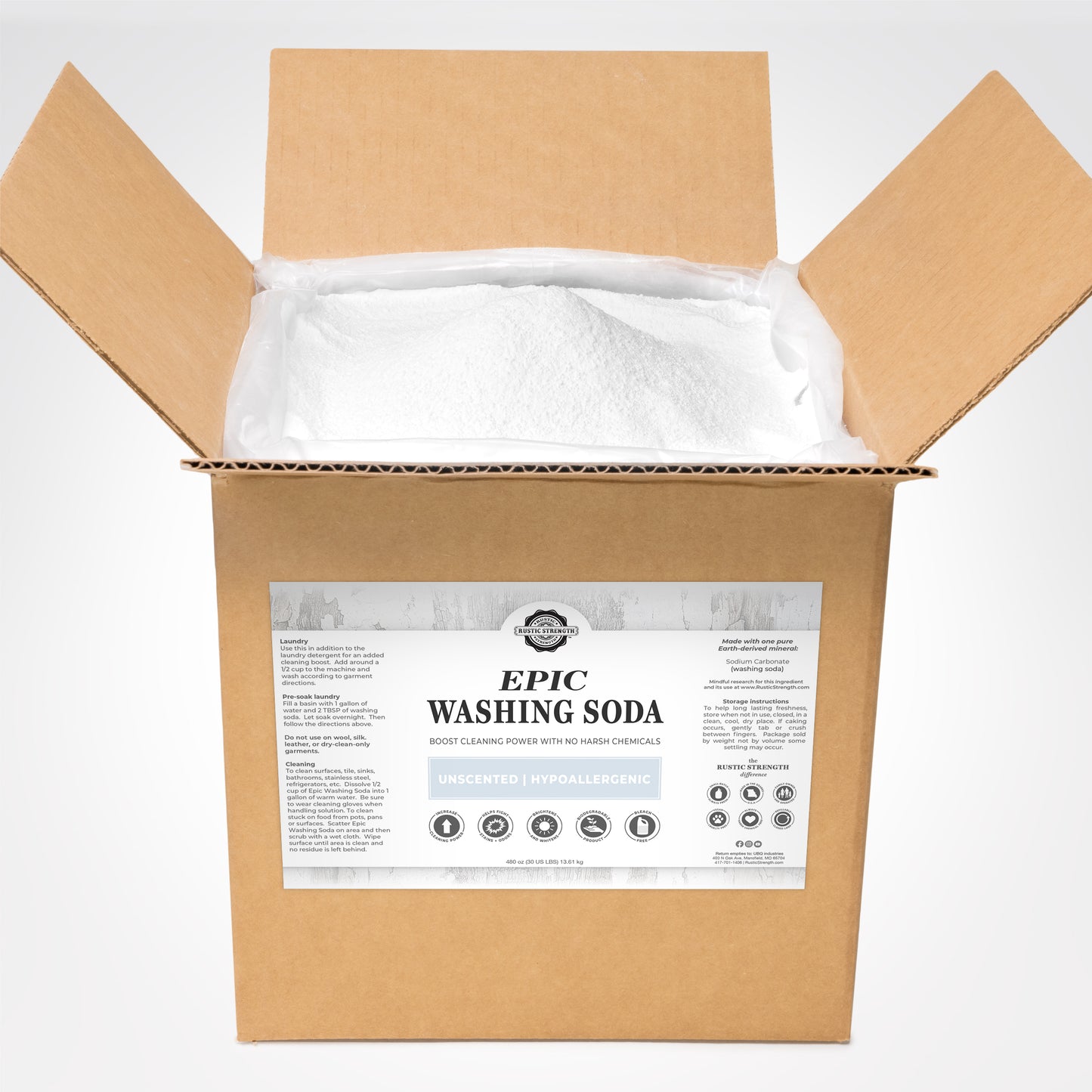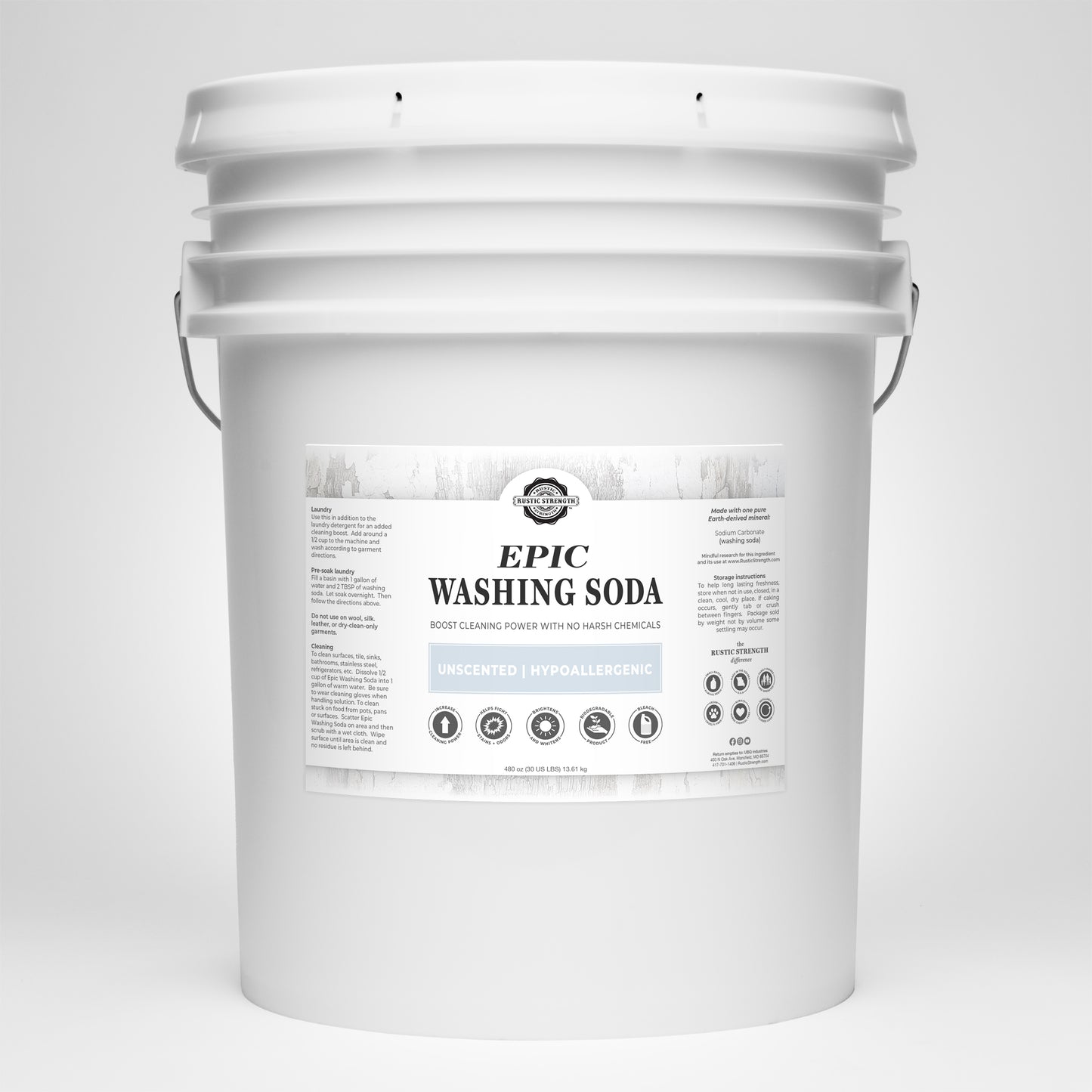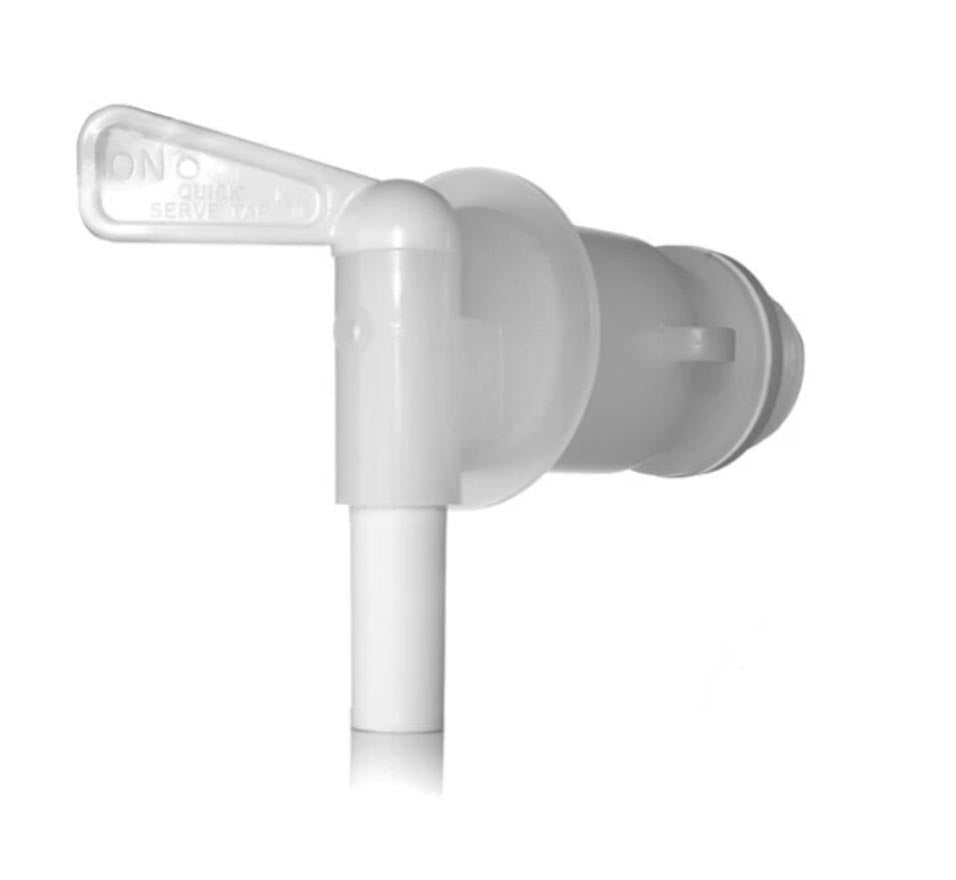 Don't forget the Pump or Spout