Regular price
Sale price
$49.20 USD
Unit price
per
Sale
Sold out
Alpaca fleece wool dryer ball

• helps keep clothes separated in the dryer
• helps control static cling
• Made in the USA
• essential oils can be added to the ball to create a lasting scent in clothes.
This is a pack of ten (10) alpaca balls.
Our alpaca fleece dryer balls are made from soft, 100% alpaca fleece fiber.  Just like sheering a sheep for wool dryer balls doesn't hurt the sheep, neither does sheering an alpaca. In fact, they actually kind of like it.  Most sheering on the farm is done in the spring so that during the summer the alpacas can stay cooler.
We get our alpaca dryer balls from a farm in the United States.  Barlow, Zayne, Echo, Lulu, Cactus and Opal are the alpacas that provide us with fleece.
Each ball is hand-processed using nylon, which is why they form a "belly button" hole where the nylon was to be cut away.  They are approximately 2-3 inches across (roughly the size of a tennis ball). Alpaca's coats are made from hollow fibers of hair; they absorb moisture and can decrease drying time. Reducing drying time saves money and protects delicate fabrics. Additionally, the fiber in the dryer balls does NOT break down over time, meaning they will last you for years.

Alpaca fleece wool dryer balls are an eco-friendly, reusable alternative to dryer sheets. Dryer sheets can be laced with all sorts of nasty chemicals that can cause all sorts of health problems. Because they are hypoallergenic, these dryer balls are perfect for baby clothing and for people with sensitive skin.

Using dryer balls is easy; simply throw 3 balls in for small loads and 5 balls in for a large load. As they tumble around, the alpaca balls keep your laundry separated. This reduces drying time, decreases static cling, and helps collect more lint. The coarseness of alpaca wool causes gentle friction that softens fabric fibers and makes large items, like comforters, blankets, and towels, fluffier.
Once you have retrieved your alpaca balls from all the places they like to hide in your clothing, simply store them inside your dryer for your next use. 


Close The Loop Program™

Earn credits towards your next order when you ship back your Rustic StrengthTM container. For us to sanitize, refill and reuse!

• Credits for returning Rustic Strength™ packaging


• $40.00 credit for every 30 Gallon or 55 Gallon Drum 

( When you have 8 drums saved up, you can choose either credits or having us pay to pick up from you — if you choose us to pick up, just reach out to 

customercare@rusticstrength.com when you have 8. )

• $8.00 credit for every ECO-Jug

• $6.00 credit for every 5-gallon bucket

• $4.00 credit for every 2.5-gallon

 bag and 5-gallon cubetainer (box, bladder, and/or white cap)

• $2.00 credit for every plastic 1-gallon bottle

 

Return Instructions
The easiest way to return items is to use PirateShip.com
• create a Pirate Ship account
• place items in a box - (write down the dimensions of the box)
• weight your item(s)
• address to return items-
     Rustic Strength
     403 N Oak Ave
     Mansfield, MO 65704
• create label
• place on the box and drop it at the USPS store.
Share
View full details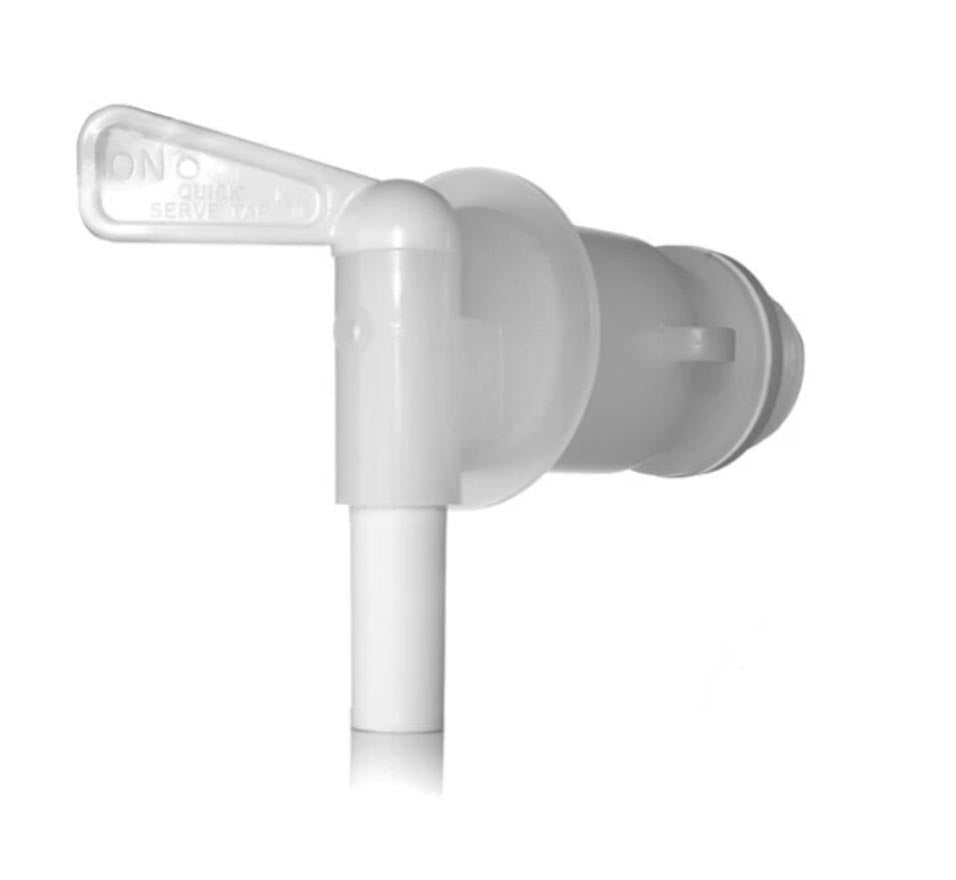 Don't forget the Pump or Spout